Residents of Glory Home Thailand
DON
Don had been living in a very poor, unkempt room not far from Glory Home but had been unable to hold down a job due to mental illness. He has no children to help take care of  him but now loves being part of the Glory Home community particularly enjoying helping with maintenance such as the role of vehicle cleaner & gate keeper. Don recently learnt some Thai massage & uses these skills whenever the opportunity arises.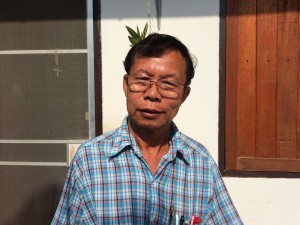 ARMEE, DA & ICE
Armee is mother to Da – 11 & Ice – 6. Ice was born with severe cerebral palsy & Armee's husband left her to care for her children on her own. Unfortunately, Ice recently died but Armee is unable to return to work due to her own ill health & has no where else she can live so she & Da continue to live at Glory Home. Armee is a great blessing helping with the cleaning, cooking & washing as well as adding a lot of joy to Glory Home.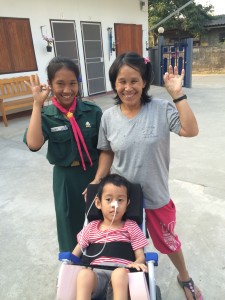 UOT
A young man that had an nasty accident on a building site 6 years ago has left him a high paraplegic with a number of medical conditions. He was abandoned by his wife & child & all his family are back in Burma. Uot had been moving about from place to place begging & borrowing with no government assistance. He now stays here in a caring home with the security of knowing where he will sleep & where his next meal will come from. Uot is very handy at fixing the mechanical needs about the home & is able to get himself & others about town with this converted bike.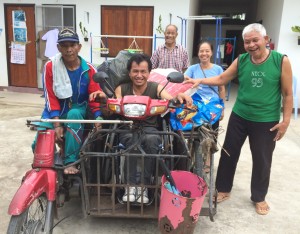 NOUM
In 2013 at only 35yrs old Noum had an accident whilst chopping down a tree causing him to become a paraplegic. From Burma, he had been working in Thailand as a labourer & this accident occurred on his day off. He had just 7 days in hospital following the accident but was discharged because he was unable to pay his bills. Sent back to live in squalid conditions begging from his friends with no medical care his weight dropped, contractures set in & severe burns occurred on his legs with no care given to them. His family is back in Burma but he is unable to return there. The Thai government now provides Noum with free medical care & he now has a whole new life at Glory Home with friends all around him.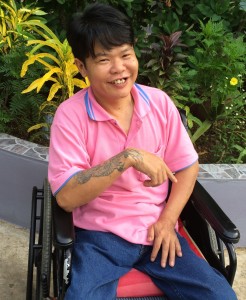 ALING
This 40 year old man was born in Burma & his family was originally from China & moved to Chiang Mai about 5 years ago to work. In 2013 Aling & his wife of 17 days were involved in a hit & run accident when a car hit their motorbike causing his wife to die & horrific injuries to be sustained to Aling. Due to there being no witnesses to the accident there has been no insurance cover.  He continues to have chronic pain & presently weighs just 40kg.  Aling has no income & no family he is happy to live at Glory Home. He recently learnt to cut mens hair & has become involved in the local Chinese Christian community.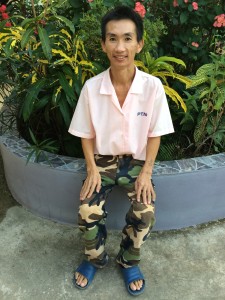 NARA & MARY

Came from Burma in 2006 when Nara needed to have an operation at Chiang Rai Hospital. Nara was a pastor/evangelist in Burma villages & in Thai villages & had 5 children but they have all died from accidents or disease. They were looking after their 2 grand daughters aged 10 & 12 but they lived in fear of their futures. In November 2013 a friend, Aphichart heard about their problems & now has the 2 girls living at Eden Home & their grandparents are at Glory Home. Mary loves her crafts & Nara is a great encouragement to others. Their grand daughters come to visit, often staying over with them at Glory Home.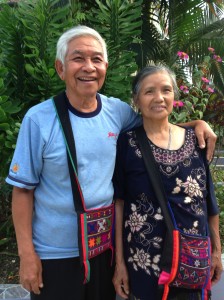 ANON
Born in 1982, Anon had a building site accident in 2011 causing him to become a tetraplegic. He had been living with his mum but they lived in poverty as she was unable to work & had difficulty caring for him. Anon attempted to take his life on 3 occasions before coming to Glory Home where he has found new life, hope & joy. He has also found companionship with the other residents realising that he does't have to do this journey alone.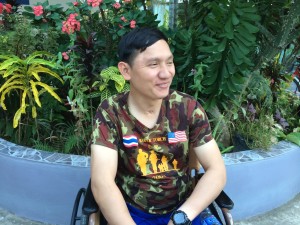 SOOM JA NUO
Soon first came to Thailand from Burma when he was about 10 & worked in various farming & building jobs until recently when he fell from a coconut tree in 2015 becoming an incomplete paraplegic at just 35. He came to Glory Home from the hospital in Chiang Mai in May 2015. Som is not sure where his family is not even knowing if his parents & his brother are even alive. He has no education & no family but now has a 'family' here at Glory Home that are so welcoming to him living here.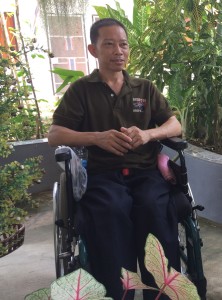 ARYAE ARMO
Aryae has 3 children that are either unable or not wanting to take care of him & he came to Glory Home in June 2015 being unable to care for himself any longer. Aryae is a delightful man, happy to be living now in a secure, loving environment where he has made many friends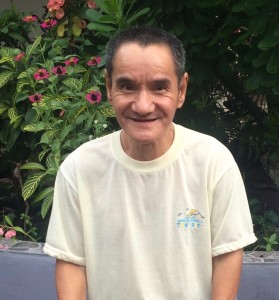 NAMOI
In 1983 came from Burma with husband & 2 sons but her husband died a few years ago. Due to various reasons such alcohol & work, her sons are unable to care for her. Namoi has tried to live back with her family but she is treated poorly & abused by them so she has returned to live at Glory Home. Having had a stroke, Namoi is unable to work or care for herself.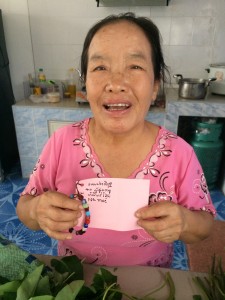 WACHAI
Wachai, came to live at Glory Home in December 2015 from Chiang Rai hospital where he was having treatment for HIV. He arrived at GH unable to stand or sit up & due to his mental ability was not taking his medications correctly. In just a short time he has improved greatly in his health & is surrounded by resources & people wanting to help him make the best possible recovery.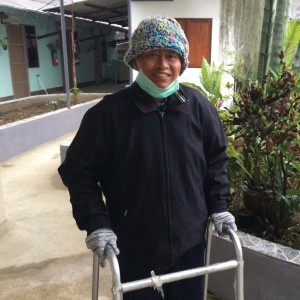 MOOSA & ARLIE
This couple who have been at Glory Home since 2015 were living very poorly in the village with no family support & hardly anything to eat. Moose also has significant physical disability & with family already at Glory Home it was wonderful to bring them together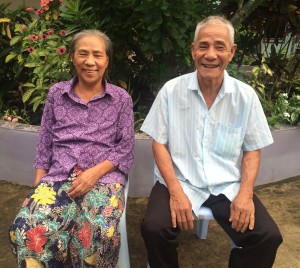 New Resident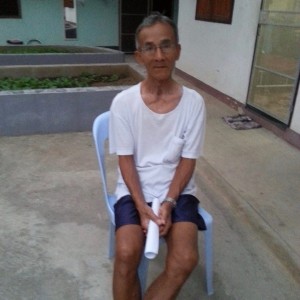 PAST RESIDENTS & CARERS OF GLORY HOME