Testimonies from friends & family that have visited Glory Home
Joey Firley
Riding back through Chiang Rai was really nostalgic. It had been 2 years since I had been back and this time i had my new wife with me. I was excited and nervous to be back. I wasn't sure if the residence would remember me or even understand me since i had long forgotten all my Thai. I parked at the front of Glory Home and was met with some curious looks as the residents all came to greet me. When i pulled off my helmet thats when i was recognised by one of the residents. He was always the one to open the gate for me when I came back at night to bring my bike inside. It was such a warm feeling to be recognised and remembered. There were few words exchanged between us but the words were hardly needed. The residents led us on tour around the grounds, pointing out all the improvements that had been made since i had last been there. The changes that had been made were amazing. I had completely underestimated Alexa's vision and God's provision. From garden spaces to family photos of the residents on the walls. I was at Glory Home when the first residents Gong & his grandson arrived. I saw first hand the living conditions that they had come from and the joy they had on their faces when they came to the home. I can only imagine what they think of their new lives now. It gave me so much joy to see new faces at the home and to know they each had a story and each have had a similar transformation of their lives. All this in just two short years. I cannot wait to see what the future brings!!!
(photo below is taken in 2013 when Joey first visited Glory Home)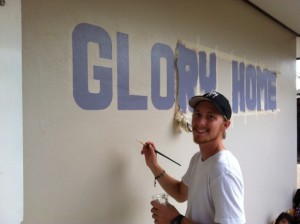 Amanda Prigg
In November 2014 I was blessed to be able to visit Glory Home to see first hand the wonderful place that Alexa has established to support elderly and disabled people of Northern Thailand. The residents of Glory Home are such a friendly and joyful group of people, and are genuinely grateful for the home that has been provided for them. I went on this trip hoping to help out in some way, but came away feeling like I was the blessed one, God changed my life and my heart – I was able to see how such a little support goes a long way. Many of the residents of Glory Home would not have anywhere to live and would have to resort to begging to survive if not for the generosity and vision of Alexa in establishing this wonderful place. As well as providing for the residents' physical needs, they also learn about the love that our Father God has for them, and many give their lives to Jesus Christ. I would encourage you to accompany Alexa on a trip to Chaing Rai to visit Glory Home, or alternatively support this wonderful work both financially and prayerfully. You will be sowing directly into these peoples' lives and providing hope and a future for them.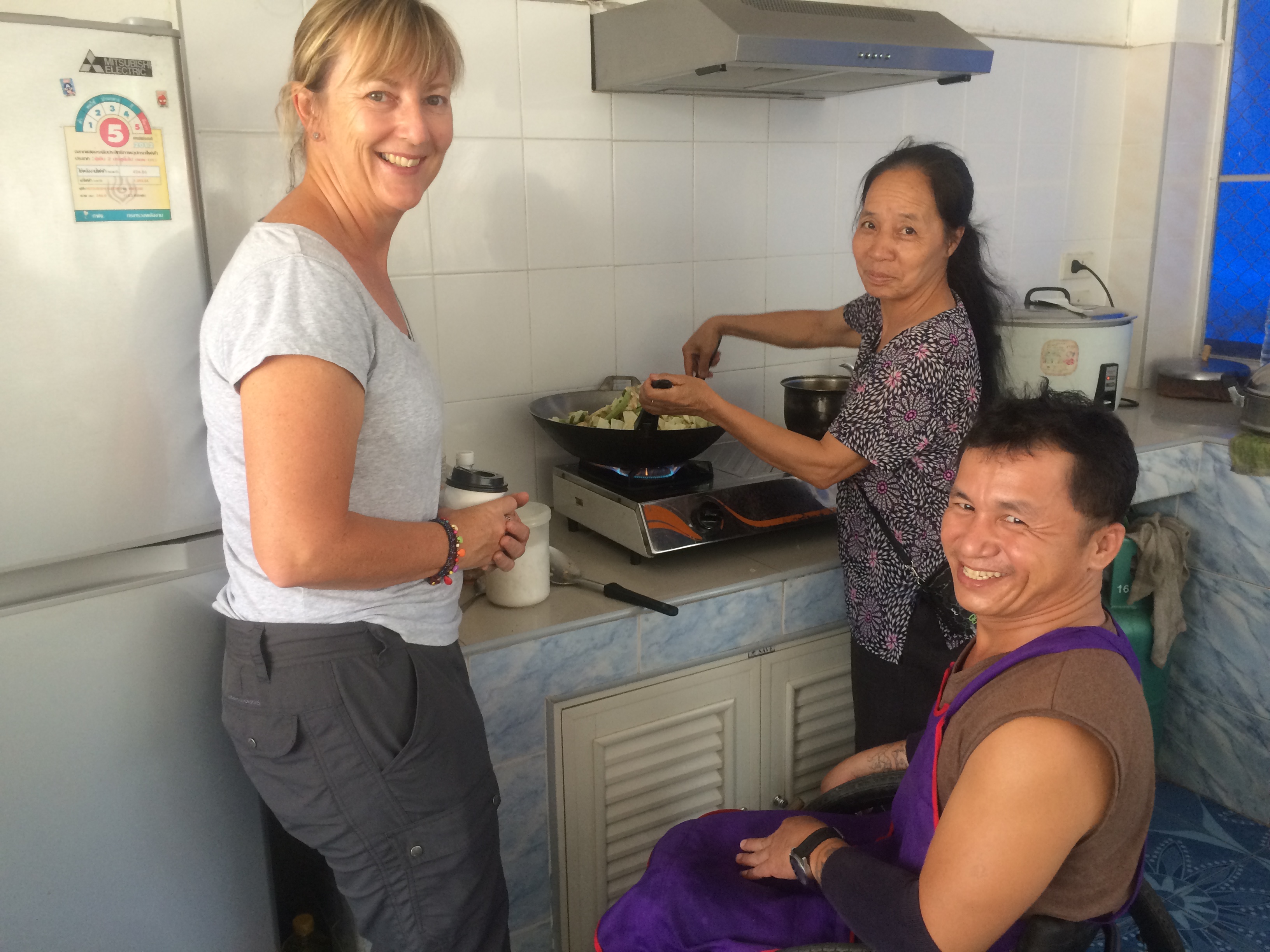 Nathaniel Brown
It was great to spend a few days at Glory Home in April 2014. From an organisational perspective it is run very efficiently but the most impressive part of the ministry is the tangible sense of community you feel from the moment you come through the front gates. It is a place where people are not only lifted out of poverty but they are brought into a loving family where they are able to build deep relationships, loving and being loved in return. I loved sitting around the table at meal times, watching people connect and eating delicious food prepared on site. The community worship times were also a highlight – joyful and authentic expressions of praise. Alexa and the team are doing amazing work in northern Thailand and I am confident it will have an eternal impact.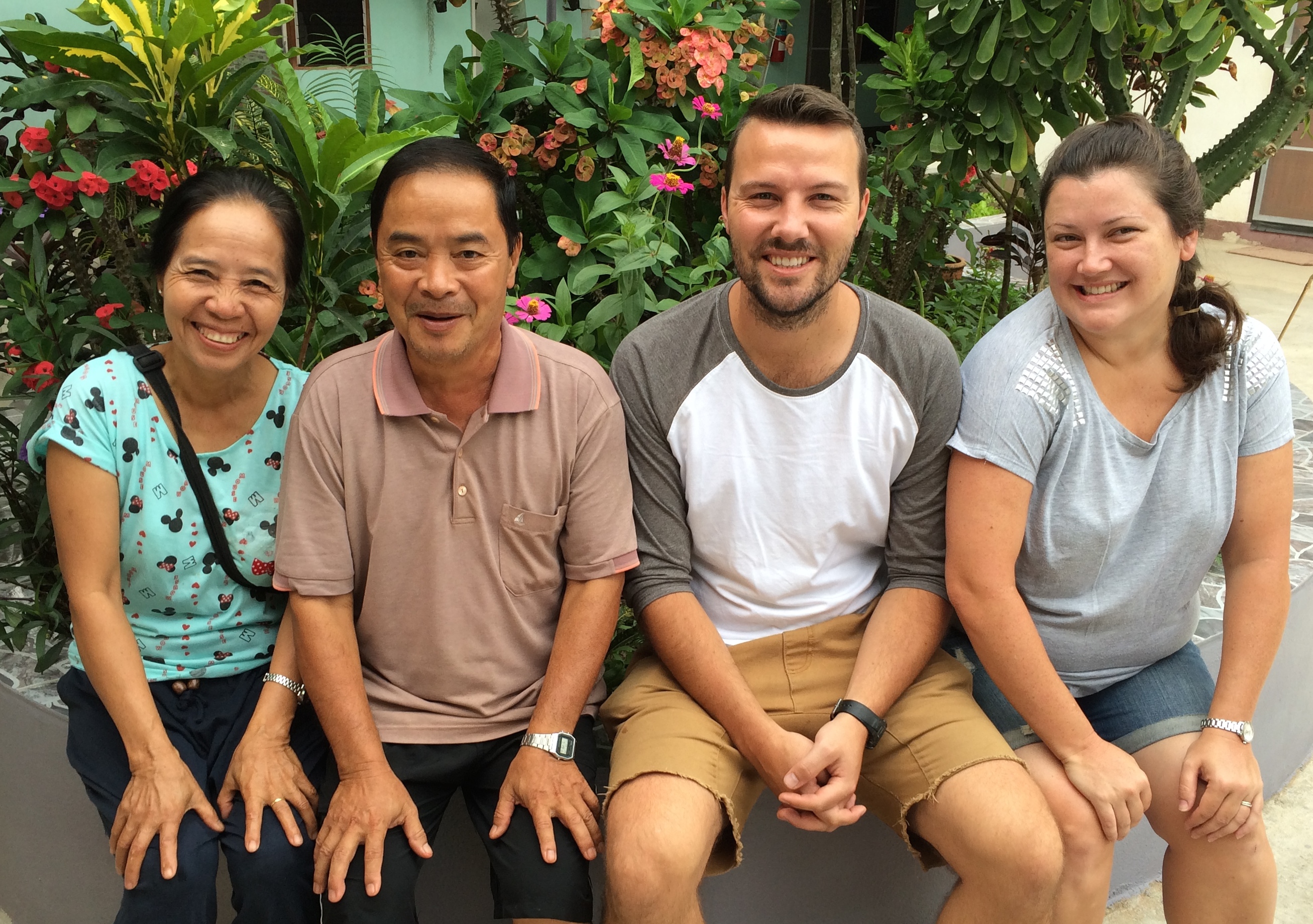 Julie Patterson
I visited Glory Home in January/February 2013. This was my first visit to the northern Thailand region, an eye opener to what many people are experiencing. The people living in the hill tribe villages have a vastly different lives and home to that of the people of the we tern world. I had never seen people living in such relative poverty before. This was in contrast to Glory Home which Alexa Brown established when she saw a need to give many of the homeless needy people a better life. For me it was great to see fist hand these people being supported by Alexa's vision, the carers of Glory Home and the local pastors. It is an excellent home meeting the needs of the residents in a holistic way.
(Photo below is showing Julie with young friends from Eden Home)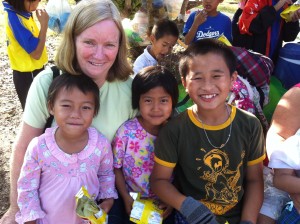 Martin Dearnley
I have seen with my own eyes that each resident at Glory Home has come from difficult circumstances and genuinely needs the safety and support that Glory Home provides. I am also encouraged to see that Glory Home's success is partly due to support from local church leaders who are involved with many day to day decisions and at board level. Clearly, Glory Home provides a "home for the homeless" in a loving Christian community. I feel privileged to be one small part of Glory Home and hope that all who make donations will be assured that their support will go directly to where the need is greatest. May many more Australians travel with you to Northern Thailand to see Glory Home and just how God is providing hope for an increasing number of people. Glory Home is a real life example of Christianity in action – loving our neighbour just as we would like to be loved.
(Martin, bottom left in the photo below)
Hugh Dearnley
I visited Glory Home in Chiang Rai in February 2013. My sister Alexa initiated it and is the main driver behind it. It is planned as a permanent home for the homeless in the area – those adults without supportive family, or disabled in some way. It was only partly filled when I saw it but it is going well so far. The house itself is excellent, the running of the home is under the care of local churches, and the atmosphere is warm and cooperative in general. I feel that it is meeting a need in the area, and I support Alexa's endeavours in pushing it along